Aug 13 2020
During this pandemic year, most human activities are restricted due to the spread of the virus. Everyone needs to live following the health protocols by wearing masks, washing hands, and taking care of sanity and health. To keep updated about the disease's spread, you may access the COVID-19 websites or some COVID-19 detector applications. Do you need further info on how these apps work, and what information can they provide? Read the following article below.
7 COVID-19 Detector Applications You Should Try
Here are the chosen seven great COVID-19 detector applications you should know, and at least try to make you more aware of this disease in your surroundings.
WHO Academy COVID-19
The first app is created officially by the World Health Organization, is called WHO Academy COVID-19. Available in Play Store and IOS, this mobile app covers much useful information you need to know about COVID-19, starting from the knowledge, health tips, guidance, workshops, and many more.
TraceTogether
A Singaporean-based COVID-19 detector application, TraceTogether, enables people to register and be part of the users. Using the safe Bluetooth technology, this mobile app will connect and determine each TraceTogether users about the contact tracing. Besides, not only connecting to other users, but this app will also enable us to contact the health workers.
Also read : Vectorium Platform Comes for The Future Transmission System
CovidWatch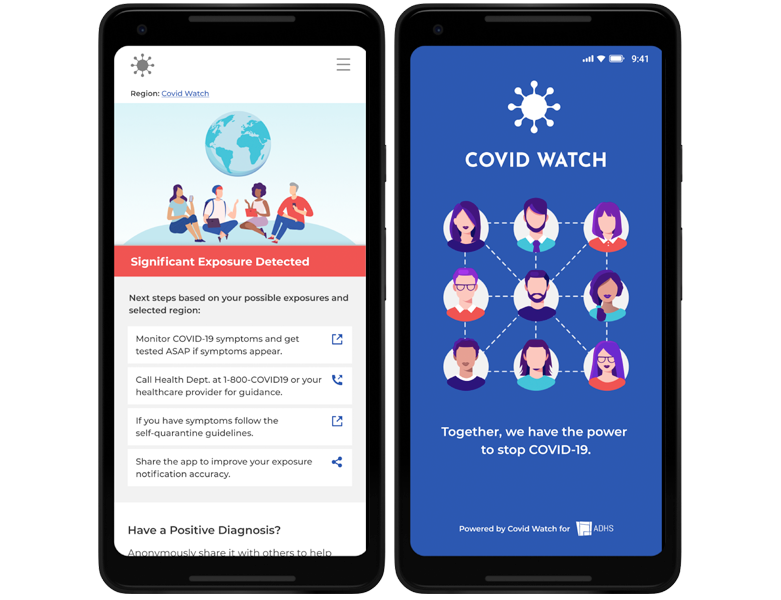 CovidWatch operates pretty similarly to the previous app. Stanford University creates it, and it may detect anyone around that has been tested to be positive. It connects through the Bluetooth signals, and it can warn users anonymously so that it will keep your privacy safe.
COVID Symptom Tracker
Designated by doctors and researchers from two reputable hospitals in the UK, COVID Symptom Tracker focuses more on further researchers of this global virus disease. In other words, it is not only functioned to track the spread but also to provide more information for healthcare research instead of commercial purposes.
Bersatu Lawan COVID (United Against COVID)
Another COVID-19 detector application created by the Indonesian health community is Bersatu Lawan COVID or English, United Against COVID. It provides the user with updated infographics of the virus spread, including the number of cases in Indonesia.
JAKI
Like the previous app, JAKI is also an Indonesian-based COVID tracker application, specifically Jakarta. The app has a COVID-19 calculator that counts based on the quiz answered by the users to detect their health risk of the virus.
Close Contact Detector
Created in China, Close Contact Detector is developed officially by the government of China to detect and control the virus spread to the Chinese citizens.
Those are some COVID-19 detector applications used worldwide. As the virus and the number of cases develop, hopefully, those apps created by the researchers, the engineers, and the health workers could be a great help for the citizen to be more aware of this virus and to keep them up to date about things related to COVID-19.