May 28 2019
When you need information about which country is suitable for your place of residence. Or you might feel that the country you live in is not ideal for you and your career? Then you need a system for immigration. You might need a professional to find out which country is right for you.
The next question is, how can you be sure of the professionals you meet? Do they give the right advice? You may need more than one professional to express their opinions. But what about when every professional provides a different answer? Of course, that will be a new problem for you.
Migration is synonymous with your readiness to go through a complicated and time-consuming process. Isn't to mention the costs needed for the procedure in Migranet platform. Do you believe that there is currently a solution to overcome migration with the use of technology? You will also be faced with a decision-making system using the basis of artificial intelligence.
It is not impossible that technology has an essential role in helping you achieve your needs. Systems with logic made by experts and outlined in the form of technology will have a high degree of accuracy. That's how artificial intelligence was included in the migration platform. This is the first thing that exists in the world by combining AI with blockchain technology.
You certainly are no stranger to blockchain technology which has become popular since Bitcoin was created. This technology is presented with the concept of decentralization to promote transparency. That's what makes blockchain technology in demand. Besides, the use of blockchain technology also implements cryptocurrency to simplify the payment process.
When you have transacted with blockchain technology, of course, it is no stranger to you. However, combining the blockchain with the AI is only the first time there, and you need to try it. You can consult for free through a platform to determine which place is right where you live. AI will help you by giving recommendations.
How can AI recommend that for you? That can be done by giving some of your data, such as education, work, habits, hobbies, and even data about your child or wife. That will help AI to determine the right goals. You also don't need to worry because the data you provide will be safely stored on blockchain-based technology.
The blockchain combination with AI is done on the Migranet Platform to simplify your migration process, and it is also equipped with 100% free consultation. So when you are going to migrate or are not sure about where you live now, you can take advantage of this platform and get a place to live that suits your identity. You can also get complete information through the official website of the Migranet platform.
Ann Thread: https://bitcointalk.org/index.php?topic=5124821.0
Website: https://migranet.io/
White Paper: https://migranet.io/wp-content/uploads/2019/04/Migranet-Whitepaper-v.1.1.10.pdf
How Do Migrants Work?
You must have been curious about how the collaboration between Blockchain and AI complement each other and form a safe migration system. Digitalization has increased very rapidly, and the development of platforms to meet human needs continues to be carried out. Migrants become one of the innovative platforms to help anyone get a life that is by your passion. The following is how the Migranet Platform works.
Registration Process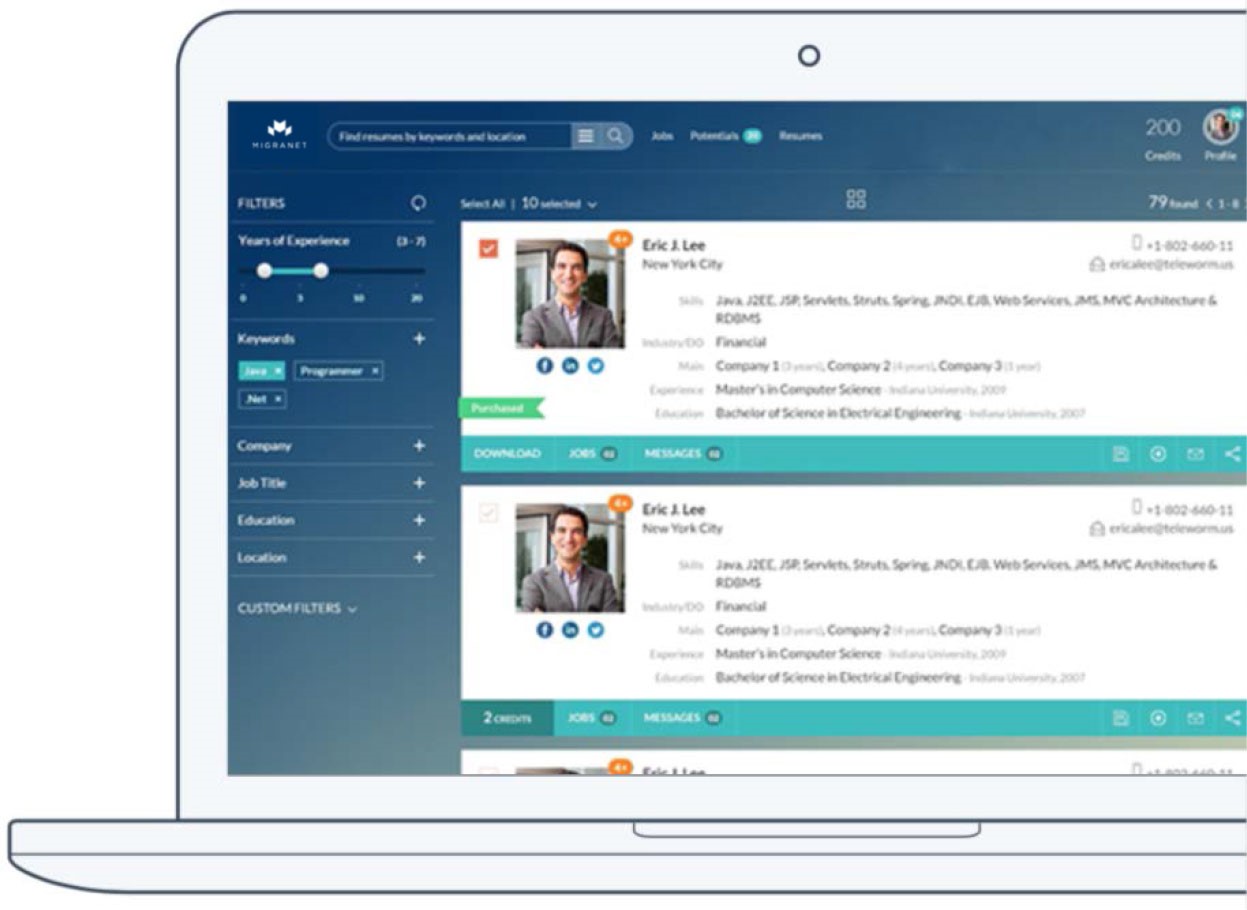 The first thing you can do to take advantage of this platform is by registering. At this stage, you will provide information about the professional history, country of origin, oral language, education, and other supporting information. You don't need to worry because your information is very safe.
Select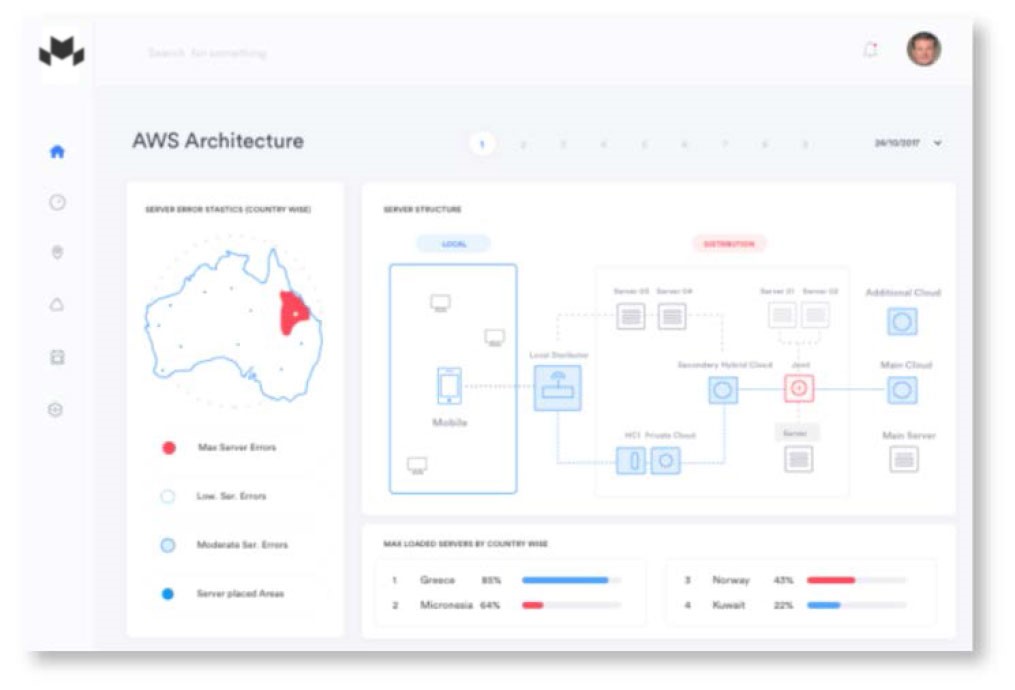 At this stage, you will see options presented from the results of the AI algorithm to process the data that you provide with the conditions of a country. You can see the possibility of potential migration based on migrant intentions. It will be based on education, work, travel, or residence chosen as a permanent residence. Besides, migrants can also select the country of destination manually when fulfilling the requirements.
Application
When migrants have successfully selected the country of choice, the next step is to submit the desired status. At this stage, the costs will be withdrawn from the MIG wallet (tokens used in the ecosystem to make payments). The amount needed is $ 500 for permanent residence and $ 150 for all other forms of migration.
After that, migranet will process the application and work with the appropriate parties in the destination country to complete it. You only need to wait until the process is complete. You can also see this concept and try it through the Migranet prototype. With the trial, you can find an overview of the use of applications for migration.
The process carried out is quite simple and easy to migrate. You don't need to stand in line or even pay unnecessary fees. You can also avoid various forms of fraudulent actions that can harm you. The full Migranet Platform gives you the convenience to migrate to a country that suits you.
The Use of MIG on the Migranet Platform
MIG is a cryptocurrency that is used to transact in ecosystems. Everyone can have MIG tokens as a form of participation on the platform. The total supply of tokens will amount to 850 million. That will allow more people to utilize the migration platform with blockchain technology. Purchases can be made in the ITO period as a form of the initial contribution.
The use of MIG can be done by using a digital wallet. Every transaction with blockchain technology always involves cryptocurrency. The role of MIG to facilitate exchanges can be done and has been applied to many platforms with the adoption of blockchain technology. The use of MIG tokens also makes you not have to worry about security and transaction speed.
The transaction that you did on a blockchain technology platform will use a smart contract system. Data will be stored on a secure block and only made by parties who have interests. Besides, ownership of MIG tokens becomes essential when you need the migration process. Register yourself immediately to get MIG tokens. It will be available on a limited basis to maintain liquidity.
Of the total MIG Tokens, it is planned that there will be 510 million tokens as a circulation supply. Then the sale of the token was also at $20,000,000 soft cap with $75,000,000 hard cap. The payment received for purchasing MIG tokens is ETH. Public transactions will also usually be carried out in a certain, so you need to record important dates.
The deadline for selling tokens is August 15, 2019. Date changes may occur, so you need to update the information regularly. The MIG Token will be priced at $0.20 for one MIG token. The project protocol uses ERC20. The reason for limiting the number of tokens is none other than to maintain liquidity and increase the need for tokens to transact in ecosystems.
Use the Secure Multi Coin Trust Wallet for Android and IOS
Good news for you because the application is available for the Android and IOS operating systems. That will make it easier for you to trade in your hand. The trust wallet will give you all the concepts you need to know in one place. That will provide several features that can represent your needs for digital transactions.
The trust wallet is equipped with a private key that is only stored locally to ensure safe use. Besides, the account is also protected by many layers of security to reduce the risk of actions that can harm the user. As an embodiment of the digital payment method, Wallet Trust will be a safe and reliable system.
Besides, the advantages of this wallet are compatible with ERC20 and ERC223 tokens so that it has full support for the Ethereum network. This system also supports well-known crypto and cryptocurrency protocols such as ETH, ETC, POA, GO, VET, etc. so that it will ensure your convenience to make transactions anytime using various currencies.
You don't need to worry about your data because this payment system offers anonymous concepts. That will make your personal information safe because no one will ever be able to access personal information. This concept also ensures that personal data is always safe, thereby increasing the user's trust in utilizing the Wallet Trust.
This wallet system has been supported by the exchange in a decentralized manner, ensuring that the Wallet Trust will continue to work smoothly. The collaboration with Binance DEX also provides an opportunity for you to do business instantly. The entire concept offered is undoubtedly possible on decentralized exchanges built on blockchain technology.
Dapps and Web3 support are also available, allowing you to interact with decentralized applications. The Migranet platform is ready to launch a migration service product across the world to facilitate everyone's access to technology. Technology development will also help you continue to get positive impacts from its development, including secure and safe migration.
What is Migranet Provided for Migrants?
Migrants are familiar with the term migration with various problems and problems in the process. The presence of the Migranet platform is intended to provide a system with high transparency. It was realized with several technologies used in the development of platforms. Besides, the system also offers accuracy, accountability with a fraction of the costs needed in the traditional process.
An assessment of a migrant is carried out with an AI where the algorithm will verify credentials and ratings. This will result in the host country for immigration. For migrants to avoid malpractice, fraud, and misrepresentation, protection is carried out by implementing blockchain technology. It is a technology developed for digital system security and has been tested.
What about migrant data information? You don't need to worry because the platform will use Biometric ID. The purpose of its use is to provide certainty for refugees by keeping their original identity confidential. The biometric ID will not include the official name, date of birth, and country of origin. It will be changed in the form of an encrypted hash. The application of Biometric ID can guarantee the safety of migrants.
Besides, the application of MIG Tokens is also one method that is done so that payments are safe and by the needs. It is a cryptographic utility token. Every migrant who needs services from Migranet requires them to exchange with MIG Tokens. To have tokens, each migrant can join the token sales event at the beginning, or obtain a token first through token holders.
The As Migranet Platform The One Stop Solution to Migrants
What more do you think when the global Migration platform is available before you? Development of the Migranet platform using the basis of blockchain technology and AI is the best solution for global immigration. The concept of AI found on the platform can help you find the right country to live in.
Migranet is also presented with experts in their fields to produce professional assessments to provide the best service for platform users. The use of blockchain technology can ensure the security of the data you provide. It will all be stored on the locked block safely. Not just anyone can access it unless they have the authority.
The use of smart contracts also helps protect migrants from various actions that can be detrimental. The contract will be made based on the concept of implementing blockchain technology for better digital transactions. The platform also offers a more affordable payment system by avoiding credit card usage, high conversion rates, delays in the transfers, and high banking fees.
The use of MIG tokens makes each transaction more comfortable and faster. Cryptocurrency on blockchain technology platforms is beneficial for the implementation of the payment system without involving third parties. It also makes exchanges quickly resolved without requiring verification from other parties. All of that can be carried out transparently and can be seen in real time.
Migranet Platform provides the best solution for every problem that occurs in immigration. When you don't need to be afraid of fraud, irresponsible agents, and malpractice, you are also faced with the fact that the cost of managing this is very affordable. So why should you wait to immigrate to the country that is right for you?
Ann Thread: https://bitcointalk.org/index.php?topic=5124821.0
Website: https://migranet.io/
White Paper: https://migranet.io/wp-content/uploads/2019/04/Migranet-Whitepaper-v.1.1.10.pdf
Social Media:
https://www.facebook.com/migranet888/
Posted by: kurniawan05
https://bitcointalk.org/index.php?action=profile;u=1187741
ETH address: 0x3946bc29197BF793CB796243109b39b019c3fC00